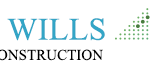 Melbourne based since 1984, G & D Wills Design and Construction has established itself as a known name when it comes to building commercial buildings and commercial building maintenance projects. With their expertise in the field, G & D Wills Design and Construction will guide you through right from concept to completion stage. G & D Wills Design and Construction provides services such as commercial building construction, industrial flooring, commercial property maintenance, commercial roofing, and commercial trades.
Multi award winning real estate agents, ranked amongst the top property agencies in the Redcliffe area.
Insil is the leading digital advertising agency in Sydney that specialises in providing innovative marketing plan as per the business requirement. Our digital marketing professionals have years of experience and skill to take yours to the top position. For additional information, please feel free to visit our online website today.
End of lease cleaning is the essential task requiring professional and skilled Cleaner like eolvc. These proficient cleaners provide complete satisfaction to our clients...