The Australian Renewable Energy Agency (ARENA) is providing $2.1 million in funding for a project that will see a Goulburn abattoir join forces with...
Australian Caravan Centre, home of Supreme & Leader Caravans. We deliver the ability for our customers to come and browse our huge range of new and second hand caravans (family caravans, off road caravans, bunk caravans, small caravans, luxury touring caravans) that we offer.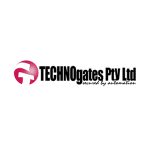 TECHNOgates is a leading commercial and residential gates manufacturer in Melbourne. Contact us for best quality automatic sliding gates including industrial boom gates and access control gates.
Melbourne based for over 15 years, Melbourne Construction Solutions is a known name when it comes to carpentry solutions for decking & Pergolas, Security, Cafe Blinds and Automation for your property. What makes Melbourne Construction Solutions special is their extensive knowledge about the need of Australian homes which enables them to complete your project on time and in budget. Melbourne Construction Solutions provides services for decking, pergolas, verandahs, carports, home renovation, home extension, new builds, kitchen renovation, bathroom renovation, structural wall removal, and fencing and privacy screens.