Home
Tags
Robot that can procreate
Tag: robot that can procreate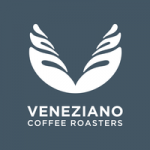 Buy coffee beans online with Veneziano Coffee Roasters. https://venezianocoffee.com.au/
Established in 2001, Master Cleaners has grown to become one of Melbourne and Sydney's most reputable cleaning organisations. At Master Cleaners, our job goes beyond cleaning: we help promote hygiene and health within all kinds of builds and businesses including offices, hospitals, schools, and homes.

C&A Surveyors NSW Pty Limited is a professional Land Surveying firm from Sydney offering specialist quality expert advice on a range of surveying services. We pride ourself on timely, efficient and high-quality service and advice within the Land Surveying industry. Browse our website and enquire today!
For the times when you have finally realise that you need a contract business development consultant; but you're not sure how things will work...