Home
Tags
Robotic Integrated Controller
Tag: Robotic Integrated Controller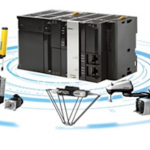 Product Release - OMRON Asia Pacific OMRON Asia Pacific, a global leader in industrial automation solutions across Asia Pacific, has announced the launch of the...
S & G are manufacturers of Custom Injection Moulded Products, CNC Machining and General Engineering. We are able to offer a wide range of products and services that you will find to be of superior quality, at competitive rates, and have built a strong reputation within the industry by delivering quality products and a reliable service. S&G Precision manufacture to a number of sectors, across a variety of industries, operating to the highest standards for our clients. Our experience staff can help you create and turn your ideas into reality, through their expert guidance and knowledge of both the Plastics and Engineering industries.
Compact Home Elevators is an Australian home lift manufacturer with its HQ based in Victoria. M1 Motors is a full-service car repair and maintenance facility specialising in both import and domestic vehicle repairs. We have the knowledge and experience to fix even the most challenging issues in the shortest time possible and return your vehicle in top-top condition. Our experts perform scheduled car service and provide complete car-care solutions including tyres, brake repairs, clutch replacement, wheel alignments, logbook service, transmissions, engine diagnostic and roadworthy certificate at reasonable prices. We use the latest technology to assess the situation and provide appropriate solution, exceeding your expectation. Our car mechanic team is equipped with high-tech diagnostic equipment to guarantee that your vehicle is repaired correctly the first time around. If you would like to keep your car always on the road, call 03 9873 3668 and speak to the professionals at M1 Motors. We handle all aspects of car repairs and get your vehicle running like new again.