Home
Tags
Solar power drone
Praxis Aeronautics, an Adelaide company developing capability for the commercial manufacture of solar powered drones, has received $150,000 in support under the South Australian...
Boss Lawyers is a boutique dispute resolution and litigation, insolvency and commercial law firm located in Brisbane, Queensland. Our expertise includes all types of commercial disputes relating to residential and commercial property, construction disputes, director's disputes, debt recovery, insolvency and much more. While our approach to our work involves a commitment to solving your business problems, our practice extends beyond this to negotiating and documenting corporate and business transactions, and other business advice. We have developed a specialist insolvency practice assisting liquidators, trustees and creditors on a variety of legal issues. We build long term relationships with our clients. It's through these relationships, and our depth of understanding of industry and our clients'? objectives, that we are able to provide innovative, relevant and commercial advice. Others will promise, strive, and aim? to meet your expectations. We simply do.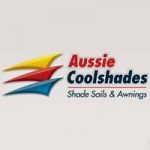 With over 30 years of experience, Aussie Cool Shades are Perth's leading sun shades and awnings companies in Perth. We design, manufacture, and install quality sun shades for your home or business.