Scientists from the University of Queensland (UQ) are developing ways to make barley drought-proof. According to a news release from UQ, researchers from the Queensland...

JCP Automotive has become a go to name when it comes to quality car repair and maintenance services. If you are facing any trouble with your car, JCP automotive with the team of experts can resolve any issues with ease. JCP Automotive expert can deliver quality services such as chemtune, issue related to auto electrical, air conditioning, transmission service, wheel balancing, gas tunes and scheduled time-to-time service for increasing the drive experience of your car.

Over the years of experience, Westside Packaging Systems Australia is dedicated to providing you with the quality packaging supplies in Melbourne to suit all types of industries and applications. We ensure you to offer the personalised service with satisfactory customer service. We are committed to supplying durable strapping machines in Australia to your secure your materials and products. Being one of the leading steel strapping suppliers, we also offer you a full range of strapping tools for sale. Also, we support installations with the help of our factory trained service technicians and provide you quality strapping toolkit. Our Products Semi-auto strapping machine Polyester Strapping Polypropylene Strapping Poly Strapping Machines Polywoven & Composite Strap Seals & Buckles Angleboard Stretch Film & Top Sheets Protective packaging materials Cardboard corner protectors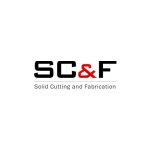 We provide solution for any type of fabrication in Melbourne. Call us today to discuss your requirement needs.