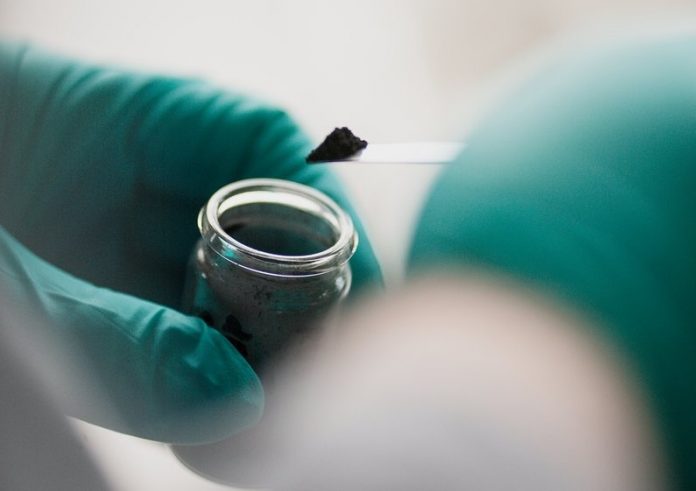 Perth-based Battery anode and advanced materials company Talga Group has extended and expanded the Memorandum of Understanding (MoU) with global technology leader ABB  following successful completion of its Detailed Feasibility Study for its Vittangi Anode Project in Sweden.
Talga is constructing an ultra-low emission battery anode production facility and integrated graphite mining operation in northern Sweden, using 100% renewable electricity to supply greener anode for lithium-ion batteries.
A recent Life Cycle Assessment prepared by Hitachi ABB Power Grids has found that the production process of Talga's flagship anode product Talnode-C emits 96% less CO2 equivalent than the anode material most commonly used in EV batteries today, which is equal to a reduction of approximately 2.9 million tonnes of CO2-eq per million electric vehicles.
Talga Managing Director Mark Thompson said the company intends to build on these world-leading environmental credentials by electrifying its underground mining operations when it reaches the expansion phase of its Swedish battery anode operations.
He said this electrification strategy would be explored by ABB and Talga under the expanded MoU, focusing on the ABB Ability eMine portfolio of solutions.
"We are very pleased to deepen our relationship with ABB in the development of what will be the largest integrated lithium-ion battery anode production facility in Europe," Mr Thompson stated.
"The pursuit of innovation towards zero-emission mining is a goal we share with ABB, and we are excited to continue the expanded partnership towards construction of the Vittangi Anode Project and future expansions."
Björn Jonsson, Hub Division Manager North Europe, Process Industries, ABB said the expanded MoU would also see ABB extend its industrial automation and electrification expertise to include next-level production and process control solutions for Talga's initial operation.
In addition, Mr Jonsson said, ABB will work with Talga on front-end engineering and design (FEED) for the development and construction of commercial 100,000tpa graphite concentrator operations at Vittangi, a 19,500tpa anode production plant at Luleå and earlier ramp-up stages/production qualification modules.
"Following a detailed planning phase, we had the opportunity to collaborate with Talga on all aspects of the Vittangi Anode Project," Mr Jonsson noted.
"Now, we can extend our industrial automation and electrification expertise to production and process control solutions, for a successful front-end engineering and design stage.
"Together, we will explore the role of ABB Ability eMine, our portfolio of solutions that will help accelerate the move towards a zero-carbon mine, in Talga's future expansions."
According to Talga's statement, the commercial FEED stages are due for completion June 2022, with the intent to execute binding agreements with ABB for subsequent construction and operations.
Image credit: https://twitter.com/Talga_Ltd