Minister for Industry, Ian Macfarlane announced the opening of Round 9 of the TFC Small Business Programme last Monday.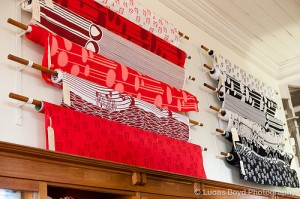 According to the media release issued by the Minister, the TFC Small Business Programme is aimed at aiding small businesses in the textile, clothing and footwear sector, enabling owners to apply for grants of up to $50,000.
The grants, totaling $2.5 million, will help small businesses be more competitive at home and abroad. Further, owners can use the money to develop and transform their businesses and increase production.
"Australian textile, clothing and footwear small businesses have an international reputation for flair, cutting-edge designs and manufacturing high quality garments," Mr. Macfarlane said.
"The TCF Small Business Programme is helping businesses harness these attributes so they can grow and succeed. By embracing technology and innovation, and adopting sound business practices, our TCF sector will improve productivity and compete with the best."
Almost half of the workforce in the private sector is employed in small businesses which prove to be crucial for raising the living standard of all Australians.
Designers from Australia are also eligible to apply for grants if their manufacturing processes are located in the country.
A total of 548 small businesses have seen the benefits of the TCF Small Business Programme grants. The Programme has also supported projects to transform business operations including business strategy, marketing and branding, mentoring, upgrades of the manufacturing process, export opportunity development and e-commerce.
All interested parties should submit their applications for the Round 9 TFC Small Business Programme grants no later than February 28th, 2014.
Registration for workshops can be completed on the AusIndustry's website.
For more information visit http://www.ausindustry.gov.au/programs/small-business/tcf-sbp/Pages/default.aspx
Potential applicants are further advised to call AusIndustry hotline on 13 28 48 or email the hotline at hotline@ausindustry.gov.au.