Diana Perreiah, President of Alcoa Building and Construction Systems North America, will be honoured by The Manufacturing Institute with the Women in Manufacturing STEP (Science, Technology, Engineering and Production) Award on February 6 in Washington D.C.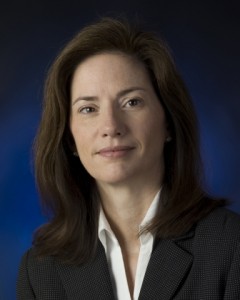 The STEP Awards recognise women who have shown excellence and leadership in their careers and represent all levels of the manufacturing industry.
Ms. Perreiah said manufacturing in the present time now offers more areas in which women can succeed.
"The manufacturing world is changing and needs women now more than ever," said Ms Perreiah.
"Today's manufacturing industry offers high-tech, higher paying careers in which women can and do succeed, and where their diversity of thought, experience, skills and background are needed to ensure continued advancements."
Glen Morrison, President of Alcoa Building and Construction Systems, commended Diana's leadership in the challenging market.
"Under Diana's direction, Alcoa Building and Construction Systems North America continues to thrive. In a challenging market, her team has achieved positive operational results, while realizing record employee safety and engagement levels," said Mr Morrison.
"Diana has helped build one of the most diverse teams in Alcoa that has become a strong talent pipeline for the organization."
According to the Alcoa media release, a recent study conducted by Deloitte and The Manufacturing Institute found that nearly 70 percent of American manufacturing companies have a moderate to severe shortage of available, qualified workers. Women make up just 25 percent of the manufacturing workforce.
Jennifer McNelly, president of The Manufacturing Institute said they chose to honor the 160 women for their significant achievements in manufacturing which brought about positive impact on their company and the industry as a whole.
"The STEP Awards are part of the larger STEP Ahead initiative launched to examine and promote the role of women in the manufacturing industry through recognition, research, and best practices for attracting, advancing, and retaining strong female talent," said McNelly.