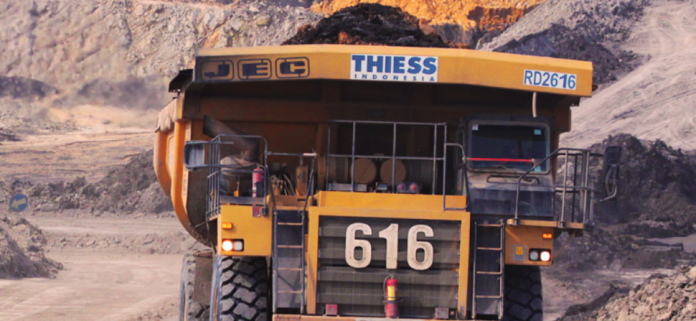 Thiess has secured a three-year contract renewal to continue providing mining services at Harum Energy's Mahakam Sumber Jaya (MSJ) Mine in East Kalimantan, Indonesia.
The $300 million contract extension – which commences 1 April 2023 – will see Thiess continue providing mine design and planning, drill and blast, overburden removal, load and haul, asset maintenance and management, rehabilitation, water management, and haul road maintenance services.
Thiess Executive Chairman & CEO Michael Wright said the company was excited at the prospect of continuing its longstanding relationship with Harum Energy at MSJ, which started when the mine was developed in 2008.
"This contract enables us to continue our record of delivering certainty for our client, with a clear focus on safe and sustainable production and rehabilitation," Mr Wright stated.
Thiess Executive General Manager – Asia, Cluny Randell added: "This contract renewal is great recognition of our team's ability to partner and grow together with our client and deliver long-term performance and productivity gains for Harum Energy.
"We look forward to continuing our strong relationship with our client and the community of Kutai Kartanegara, where we've worked together during COVID-19 to provide vaccinations for the local communities."
Image credit: https://www.cimic.com.au/en/news-and-media/latest-news/thiess/2022/thiess-secures-$300-million-msj-contract-renewal?fbclid=IwAR31K8vTzYudz6Fu-1jVhFMQTWJgQQCTeY7Dyv9ArWJLDHRVoVdu16waWbA