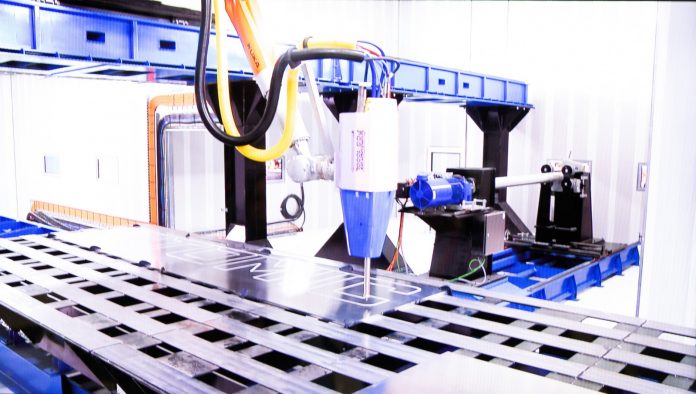 Australian additive manufacturing company Titomic has announced that it has received a Purchase Order and Statement of Work from European multinational aerospace corporation Airbus.
Titomic will create 3D near-net demonstrator parts for Airbus using its patented Titomic Kinetic Fusion (TKF) technology platform.
The TKF industrial scale additive manufacturing process is based on supersonic particle deposition of metal powders to create industrial scale parts and complex surface coatings.
Since 2014, Titomic has been pioneering this break-through technology which overcomes the limitations of additive manufacturing for metals, and allows for faster manufacturing, lower costs and production of stronger structures. In addition, TKF is also one of the fastest metal 3D printing processes for industrial scale production.
Now, the company will produce TKF AM parts process parameters and material properties for targeted application that will be performance tested in mock qualification.
"We are pleased to partner with Airbus, to demonstrate high performance metal parts produced using the Titomic Kinetic Fusion metal additive manufacturing process with this initial $50,000 part. The TKF technology, the world's largest and fastest industrial scale metal additive manufacturing process, is perfectly suited to produce near-net shape metal parts for the aerospace industry using our patented process of fusing dissimilar metals that cannot be produced with either traditional fabrication methods or metal melt-based 3D Printers," said Mr Jeff Land, the Managing Director of Titomic in an ASX Announcement.
"The unique capabilities of Titomic's TKF technology surpasses the constraints of other metal 3D printing methods creating an inflection point for additive manufacturing to exponentially increase productivity delivering faster build rates compared to traditional machined aircraft parts."
For additional information on the company, go to www.titomic.com
Image credit: https://www.titomic.com/titomic-kinetic-fusion.html