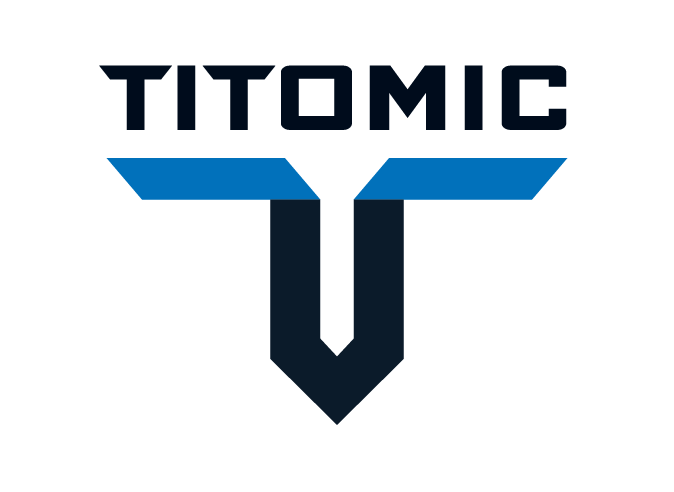 Media Release
The Australian Industrial Scale Additive Manufacturing Company, Titomic (ASX: TTT), has entered into a binding contract with global defence supplier, Composite Technology, to provide two metal additive manufacturing (metal 3d printing) machines. The deal positions Titomic as the global leader in industrial scale additive manufacturing, supplying additive manufacturing systems designed for serial production.
In what is Australia's largest defence deal in metal additive manufacturing, this landmark agreement will generate AUD $25.5M for Titomic for providing two Titomic Kinetic Fusion® ("TKF") manufacturing systems. The deal showcases Titomic as a benchmark Australian manufacturing SME, developing the country's advanced technology to support the Government's $200 billion investment to build a resilient sovereign industrial capability for Australia.
Composite Technology required two years of extensive research and prototyping by Titomic to guarantee the fulfilment of quality assurance requirements for the design, development and production capability of the TKF manufacturing system. Titomic is now pleased to announce the commercialisation of these R&D efforts, as previously announced, establishing Titomic by these measures as the global leader in the industrial scale metal additive manufacturing process. This sales contract for TKF Manufacturing Systems and certification for Titomic Kinetic Fusion® will open up further large revenue opportunities with strong industry partnerships in high-margin industries, such as defence.
The TKF Manufacturing Systems to be delivered to Composite Technology mark a 'coming of age' for the metal 3D printing industry, achieving a phenomenal build rate of 75 kilograms of metal per hour. The TKF Manufacturing Systems bring to the metal industry the productivity and affordability which has long been promised by the 3D metal printing industry, which has now been realised by Titomic. The capability of most standard metal 3D printers tops out at a rate of 1 kilogram per hour. Because of this leap in capability, Titomic Kinetic Fusion® is changing the landscape of metal additive manufacturing, enabling industrial-scale serial production in direct competition with traditional manufacturing while unlocking unique material manufacturing capabilities, including the fusion of dissimilar metals and economical use of exotic metals, such as titanium.
Developed in Australia, the patented Titomic Kinetic Fusion® process is a unique 3D printing technology, whereby metal powders are accelerated to supersonic speeds using an automated robotic process to additively manufacture parts. As these particles collide, a solid-state metallurgical bond is created to rapidly build large metal parts without the need of melting.
The unique technology lays in contrast to traditional manufacturing methods, where often large billets, blocks, or rods of metal are machined down into parts, or forged into shape. These older processes often create 80% material waste, require lengthy machining time, and consume large quantities of energy. In comparison, Titomic Kinetic Fusion® builds parts to near their final shape, saving up to 90% material waste and reducing green-house emissions by 60%.
The combination of reduced carbon footprint and rapid manufacture of high-value materials positions Titomic's advanced technology as an increasingly globally competitive manufacturing method for serial, high-volume production and is propelling the company to become the new benchmark for environmentally conscientious metal manufacturing.
The deal bolsters Titomic's place as the global leader of industrial scale metal additive manufacturing, a rapidly growing industry. In 2014, the global additive manufacturing market was valued at USD $4.11 billion, to $13.97 billion in the year 2020, to a forecasted value of USD $41.58 billion in the year 2027. (SmarTech Analysis, 2019).
This landmark systems agreement is one of many inflection points in manufacturing occurring across the world which signal manufacturing's gradual, exponential shift toward decentralised, sustainable advanced technologies, which in turn are creating new jobs.
Titomic has also completed a capital raise today, raising AUD $19 million through existing and strategic partners, and up to an additional $AUD 1 million through a share purchase plan for existing holders. The newly raised capital will allow Titomic to expand its operations and further pursue large, high-value revenue opportunities within the aerospace and defence industries.
Commenting on the agreement, Managing Director of Titomic, Mr. Jeff Lang, stated:
"I'm exceptionally excited to announce this first major revenue deal with Composite Technology, less than two years after commissioning our TKF Melbourne Bureau; a major achievement. "This year, 2020, will be a major year for Titomic's commercial development, with a focus on sales revenue and to continue along our strategic trajectory to become a major player in global metal manufacturing".
---
Image Credit: www.titomic.com