Australian toy company Funtastic (ASX:FUN) is reportedly shifting its focus toward international markets due to poor reception in the local retail sector.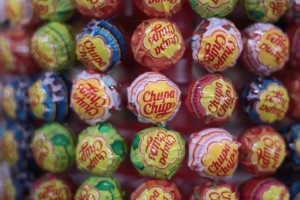 "We've come to a view that things will remain challenging (in Australia) for the forseeable future and for us to have growth it will come from doing business outside of Australia," Chief executive Stewart Downs told AAP in a report published on The Australian.
"We've seen an almost doubling of our international business year on year and we expect a strong trend going forward."
The company, which is now selling to over 40 countries, has been focusing on the manufacturing of products for export around the world, moving away from its focus of distributing toys and confectionary products.
On Monday Funtastic released its Financial Year 2013 Results, which showed an increase in its full-year profit. In the year to July 31 the company posted a net profit of $13.96 million, a 34 per cent increase on the prior corresponding period. Gross Profit Margins also improved by 1.3 percentage points to 43.2 percent, driven by Funtastic's own brands and tighter domestic portfolio.
"Given the difficult retail conditions, it is pleasing to report improved earnings, despite some sales declines domestically," said Mr. Downs in the ASX Statement
He said they are happy with how their repositioning as a global manufacturer has turned out.
"The results reflect the successful implementation of our strategy to grow and develop our brands and IP. We are very happy with the repositioning of the Funstastic Brands business and its evolution into a global manufacturer," Mr. Downs said.
"The recently announced acquisition of the Chill Factor brand is an extremely exciting development for the company and a perfect addition to the portfolio of brands we now own."
Funtastic has already sold 40,000 units of the Chill Factor Slushy Maker in Australia since launching the product a month ago, according to the AAP report. In addition to the Chill Factor, Funtastic also produces Pillow Pets soft toys, QuickSmart baby products and pool products Floaties.
Funtastic also holds the Australian distribution rights to a wide range of toys, including Disney, Ben 10 and Lego Stationary.