Australia-based Tritium is moving to a new, larger state-of-the art manufacturing facility in Brisbane as a result of increased demand from international market for its product range.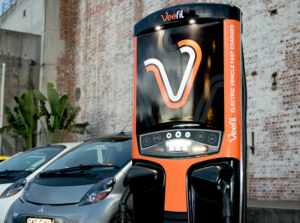 The company, which manufactures the award-winning Veefil® fast charger for electric vehicles, said the relocation to its new facility would triple its manufacturing capability for the 500kW DC fast charging solution and allow expansion for upcoming new product releases.
"This is our second move to larger premises since we launched the Veefil® in 2013. With the huge demand we've experienced from export markets in the past couple of years we found that we quickly needed more space.  The Veefil® has been recognised as the most technologically-advanced fast charger in its class and as we move forward we want to ensure it remains ahead of the competition, in both quality and specification," explains Paul Sernia, Tritium's commercial director.
"We have the skills and expertise to design and manufacture to the highest standards here in Australia, so it makes sense to keep that expertise local. This gives us the ability to more easily tailor the product to our customers' specifications and provide solutions to individual requirements – something for which we are being increasingly asked."
Tritium is Australia's only designer and manufacturer of fast chargers for EVs. The company has been recognised as one of Australia's leading exporters in the Premier of Queensland's Export awards and its products can be found all over the world.