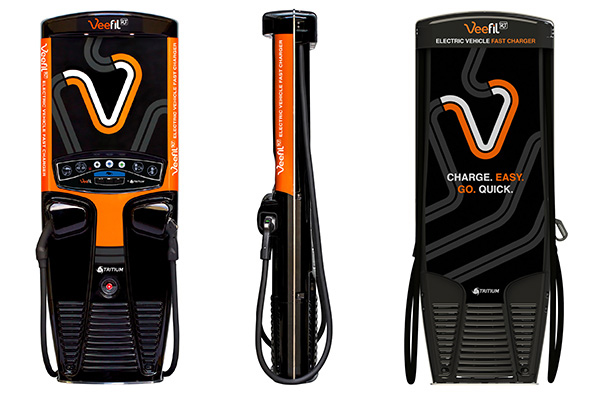 Brisbane-based company Tritium has signed a Memorandum of Understanding (MoU) with Tata AutoComp Systems, India's leading auto-component conglomerate, to supply DC Fast Chargers for electric vehicles in India. 
Tritium co-founder and CEO David Finn said the company is looking forward to working with Tata AutoComp Systems to deliver the charging infrastructure to the Indian customers which will maximize the benefits of electric vehicles
"The MoU ensures Tata AutoComp remains at the forefront of innovation in India, as the nation adopts the FAME India (Faster Adoption and Manufacture of (Hybrid and) Electric Vehicles) Scheme," Mr Finn continued.
"The FAME Policy is among the most progressive initiatives in the world, and Tata AutoComp's commitment to rolling out DC fast chargers for vehicles of all sizes is helping to put India ahead of the world in its drive towards a cleaner future."
Tata's Managing Director & CEO, Mr Arvind Goel, said Tritium's Veefil-RT DC Fast Chargers are capable of charging the company's full range of electric vehicles, including its two wheelers, passenger and commercial vehicles.
"At Tata AutoComp, it is our endeavour to bring the latest technology and solutions to our customers," Mr Goel added.
"With the augment of Electric Vehicles, the need for chargers capable of powering them is significant and we see a huge opportunity in this market.
"We are pleased to have Tritium as our partner, which has been offering cutting edge technology in DC chargers to the global automotive industry."
Image credit: tritium.com.au