Campbellfield's Kitchen Innovations and Premier Extrusion are the recipients of two grants from the Melbourne's North Innovation and Investment Fund (MNIIF) in the amount of $900,000 that will enable the companies to undertake re-developments worth a total of $1.92 million.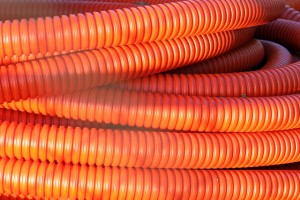 The MNIIF is a $24.5 million package — developed by the Victorian Government in partnership with the Federal Government and Ford Australia in response to Ford's announcement that it will cease local production in 2016 — that was set up to attract new investments in manufacturing and sustain a strong and competitive manufacturing sector.
According to the media release by the Premier of Victoria, the grants will enable the companies to expand their operations and create 28 full time jobs.
"These substantial business investments will create 28 full time jobs and position Kitchen Innovations and Premier Extrusion for the next 10 years of growth by expanding their existing plants in Campbellfield. This will establish state-of-the-art facilities for the production of kitchen and bathroom cabinets and laminate bench tops from Kitchen Innovations; and plastic extrusion, hoses and tubes from Premier Extrusion, for a wide range of industries," said Federal Industry Minister Ian Macfarlane.
Kitchen Innovations will use its $600,000 to create 20 full time jobs and support its $1.2 million re-development, which incorporates expanding its capability to produce stone bench tops in-house.
Premier Extrusion will use the $321,000 grant it has been awarded to support a $722,000 project that is set to create 8 full time jobs.
"Both these important projects reflect the Victorian Coalition Government's strong and ongoing commitment to our manufacturing industry, which is facing significant structural change," said Victorian Minister for Manufacturing David Hodgett.
The MNIIF grants are expected to create over 470 new full time jobs.
"By providing investment support for business, MNIIF encourages local entrepreneurs to pursue commercial opportunities that will deliver increased economic activity, new sustainable jobs and a diversified economic base for the region," said Bob Graziano, President and CEO of Ford Australia.
"Ford Australia is proud to be associated with MNIIF because it's an important element of Ford Australia's transition plan to become a full-line vehicle importer while also providing support for all stakeholders affected by our business changes," Mr Graziano said.
Click here to see all MNIIF supported projects.