The slowdown in mining investments will increase Australia's jobless rate as the non-mining sector is unable to compensate for the losses, analysts say.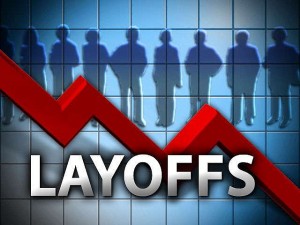 According to the article on The Australian, the jobs figures released by the Australian Bureau of Statistics on Thursday showed that unemployment in April has reached 5.9% in May from 5.8% in April.
An AAP survey of 13 economists have also revealed that the economy has created 10,000 jobs while the participation rate — those that have a job, are looking for work or are ready to start work — remained steady at 64.7%.
JP Morgan Chief Economist Stephen Walters said the problem was that businesses outside the resources sector remained too cautious to pick up the slack from the wind down in the mining investment boom and hire people.
"The mining investment boom was very labour intensive but the export phase of the boom is much less intensive. So there's a lot of jobs, probably 40,000 or 50,000 jobs, being spun out of the mining investment boom and they need to be taken up somewhere else," Mr Walters said.
"But it doesn't seem like there's a lot of appetite out there for hiring, particularly in retail, manufacturing and finance."
He said that the tough spending cuts outlined in the May budget along with the strong Australian dollar and an increase to the minimum wage announced last week have discouraged businesses from hiring people.
However, AMP Capital Chief Economist Shane Oliver said that jobs growth would dip after a strong start to the year but bounce back later in 2014.
"The main thing business needs to see is stronger demand, which has been given a boost by low interest rates and the decline in the Aussie dollar from 2011 levels," he said.
"At some point, confidence will bounce back after the hit from the budget, which was a short-term risk to the economy and the unemployment rate. Basically what businesses want to see is increased demand and I think as the year proceeds, we will start to see that."