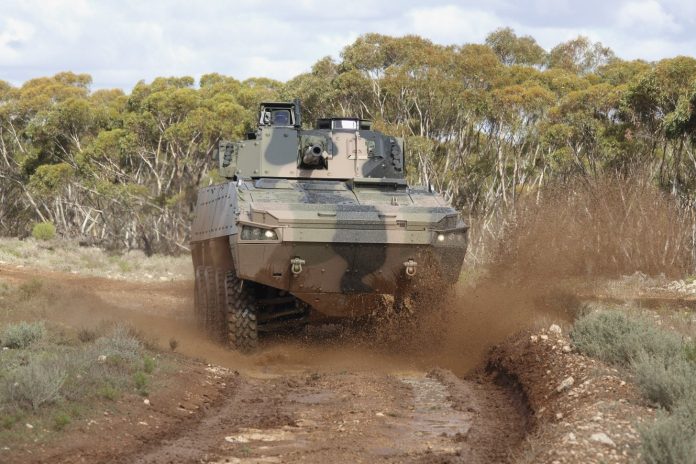 The Victorian State Government has teamed up with BAE Systems in an effort to land the $5 billion LAND 400 Phase 2 project and create defence manufacturing jobs in the state.
Minister for Trade and Investment Philip Dalidakis made the announcement during his visit to the Wodonga facility of Parker Hannifin Australia, which will supply hydraulics and cooling system components for the Combat Reconnaissance Vehicles should BAE Systems win the LAND 400 Phase 2 contract.
"Victoria is the smart choice for LAND 400," the Minister said.
"We have the necessary skills, capabilities, experience and infrastructure to deliver high quality military vehicles"
Mr Dalidakis said securing the multi-billion project – which includes the design, build and sustainment of 225 Combat Reconnaissance Vehicles – would enable the creation of up to 2,000 manufacturing and supply chain jobs in Victoria.
"We're working hard to secure this multibillion-dollar contract, which will create jobs and support regional defence manufacturers such as Parker Hannifin in Wodonga," he continued.
"This contract needs to be awarded with our defence sector's best interests in mind rather than the Coalition's political interests."
Established in 1963, Parker Hannifin manufactures PVC hose, metal fittings, hydraulic cylinders, tube and hose assemblies.
It has a proven defence capability and is already delivering the cooling system for 1,100 Hawkei Protected Mobility Vehicles that will be built by Thales in Bendigo.