Victorian automotive companies in Ford's Asia-Pacific supply chains are presented with new business opportunities brought about by the rapid growth in sales in those markets, according to the latest media release by the Premier of Victoria.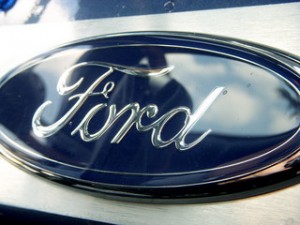 The good news is reported by the Minister for Manufacturing David Hodgett following his visit to Shanghai where he met with David Schoch, President of Ford Asia Pacific.
Following the meeting, Mr. Hodgett said the Victorian Government is fully committed towards working with Ford in order to find new opportunities for its supplier base.
Ford Asia Pacific has regional responsibility for 20 markets including Australia, China, India and Thailand.
Mister Hodgett visited Shanghai as part of the Ministerial team leading the second Victorian Coalition Government Super Trade Mission to China – after the highly successful first mission in September 2012.
"Annual vehicle sales are expected to hit 32 million in China by the end of the decade, more than in the United States and Europe combined," Mr. Hodgett said.
"This represents an exciting new market for Victorian auto suppliers where our high-end, outstanding automotive design and engineering capabilities give us a competitive edge."
"These capabilities are driven in large part by Ford Australia's Design and Engineering Center and we are pleased to see that the Center continues to play a role in Ford's global organization."
According to him, the Coalition Government has been working with Ford in a number of activities designed to showcase Victorian capabilities for its supplier networks in China, Thailand and the USA.
Mr. Hodgett revealed that Ford is sending out a major delegation of Ford Purchasing and Engineering executives to be part of the Australian Automotive Week in March 2014. He said that the company and the Coalition Government are planning on staging a trade show in Geelong during the event.
"I recognize the challenges faced by the Australian automotive manufacturing industry, and the Coalition Government values Ford's long and strong history in the state and immense contribution it makes to our manufacturing sector."
"We are working closely with Ford, the other major automotive manufacturers based in Victoria, and the Australian Government to retain our world-class automotive supply base by assisting local suppliers develops new technologies and enters new markets in the Asia Pacific region," said Mr. Hodgett.