Medium-sized businesses from Victoria will be receiving grants ranging from $8,000 to $50,000 courtesy of the first round of the Coalition Government's $10 million Smarter Resources, Smarter Business program.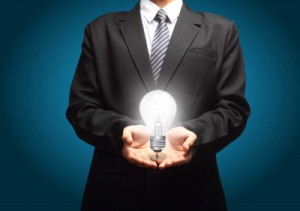 Minister for Environment and Climate Change Ryan Smith announced on Friday via a media release that 17 businesses from different sectors will benefit from more than $380,000 in Victorian Coalition Government funding.
"Many medium-sized businesses lack access to the human and financial resources to help them identify and implement resource efficiency measures," Mr. Smith said.
"Through the Smarter Resources, Smarter Business program, these businesses can get the help they need to reduce environmental impacts, while also reducing operating costs, especially energy costs, which are now significantly higher as a result of the Federal Government's carbon tax."
Different businesses from the manufacturing, retail and hospitality sectors as well as service providers are the recipients of the grants which would help fund projects ranging from heating, lighting and cooling upgrades, to insulation of wine tanks, packaging redesign, and more efficient cutting equipment.
The recipients of the grant include Longwarry Food Park, a producer of milk, cheese and dairy concentrates; John Devilee Refrigeration from Mildura, which does commercial, industrial and domestic installations; ICS Industries from Thomastown, manufacturer of equipment buildings and relocatable mobile solutions and Haymes Paint from Wendouree.
Other successful recipients are Dennison Food Manufacturing, Multicultural Aged care Services, The Good Guys, Blue Pyrenees, Altro Engineering, Sparkling Beverages, Bright Licensed Supermarket, Mount Martha Village Self Service, Rydyn Supermarket and Flavorfull Hydroponics.
Smith says these businesses are expected to save a combined $390,000 a year in their material and energy use.
"These kinds of savings can make a huge difference to the profitability of a medium-sized business, which can in turn lead to more jobs for Victorians," he said.
The Smarter Resources, Smarter Business program is a 3-year program that also provides support programs to help in leadership and networking opportunities and encourage the uptake of more sustainable business solutions.
The second round of the funding will take place in the second half of this year.  The program is open to all businesses with between 20 and 199 employees operating in Victoria.