Thirteen of Victoria's "most inventive, productive and resilient manufacturers" were honored in this year's Victorian Manufacturing Hall of Fame Awards, held at a Gala Dinner on June 6, according to a media release from the Victorian premiere's website.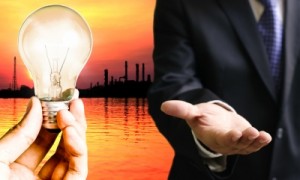 "This year's winners have demonstrated an extraordinary capability across the electronics; engineering; automotive; telecommunications; power and energy; chemicals and plastics; defence and security; packaging; and confectionary industries," said Minister for Manufacturing David Hodgett.
The Minister acknowledged this year's winners who have shown toughness in the midst of the difficulties currently being faced by the Australian manufacturing industry. These "champions of the Victorian industry" have also employed creative solutions to manufacturing challenges that serve as a model for future generations of manufacturers.
"These innovative companies are at the top of their game. Their productivity, creativity, energy and diversity confirm that our manufacturing industry is not only resistant to challenge but competes, creates and trades profitably in a variety of niche markets both here and overseas," says Mr. Hodgett.
The Minister recognized the significant contribution made by the winners of this year's Small, Medium and Large Manufacturing Hall of Fame Awards, which have managed to succeed in the face of a high Australian dollar, global economic uncertainty and increased competition.
This year's Manufacturer of the Year – Small Business winner is Integra Systems, a 100% Australian, family owned Melbourne company that produces light metal products. The Medium Business winner was AW Bell from Dandenong, a supplier of patterns to the automotive industry and the recipient of the Manufacturing Award for Big Business is Qenos, producer of polymers and chemicals.
The Awards also inducted Robert Wilson, Chairman and Managing Director of Wilson Transformer Company (WTC), into the Hall of Fame's Honour Roll.
"Mr Wilson oversees Australia's largest manufacturer of power and distribution transformers which has expanded the supply of state-of-the-art equipment to New Zealand, South East Asia, the Middle East and the United Kingdom with exports totalling hundreds of millions of dollars," says Mr. Hodgett.
Special credit was also given to Stephen Murtagh, winner of the Young Manufacturer of the Year Award and a Design Engineer at AW Bell. As an engineering manager, he is solely responsible for the design, development, manufacture, sales and service of AW Bell Machinery globally.
Mr. Murtagh's contribution helped AW Bell's company sales which doubled in each of the last three years – with 95 per cent of that being exports.
The Technology in Manufacturing Award, a new category this year, went to Universal Biosensors, a biotechnology firm that has developed a powerful platform technology for the point-of-care (POC) diagnostics market.
Finally, the Manufacturing Hall of Fame inductees were recognized. The list includes ADA (Australian Defence Apparel), Assa-Abloy (Lockwood), Al-KO International, BOC Limited, DVR Engineering, Ferndale Confectionary and Extel Technologies.