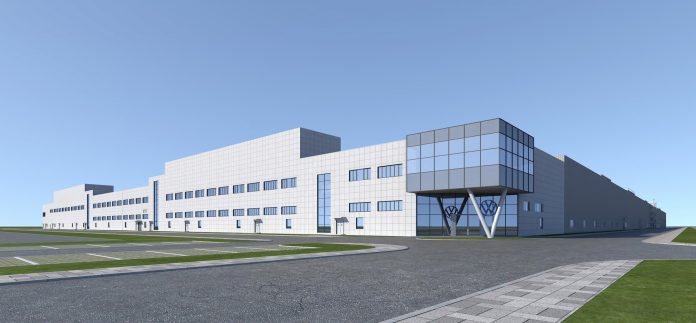 Volkswagen Group has commenced construction of an all-new electric car plant in China which will be powered by green energy from the get-go.
Once completed, the new Volkswagen Anhui plant will be the Group's third pure-electric vehicle manufacturing facilities in China, following completion of the Anting (SAIC VW) and Foshan (FAW-VW) plants.
Covering a total area of around 500,000m2, the plant will employ around 500 staff by 2025, with a focus on R&D and engineering innovations.
Dr Stephan Wöllenstein, CEO of Volkswagen Group China, said the Volkswagen Anhui product portfolio will target younger customers and provide fresh, distinctive designs with a strong emotional appeal.
"Volkswagen Anhui is set to become a global hub for e-mobility innovation and a cornerstone of the Group's decarbonisation strategy," he said.
"As China is the world's largest single market for NEV vehicles, we need to strengthen our local competence, and Volkswagen Anhui is a significant part of it.
"With the plant to be powered by green energy from day one, we are demonstrating our commitment to reducing carbon emissions beyond our fleet."
According to Volkswagen's statement, construction will be completed by mid-2022, with start of BEV production anticipated for the second half of 2023.