South Australian firm WBC Group has been awarded $50,000 in State Government funding to develop innovative technology with global application that could change how we integrate power that controls our homes.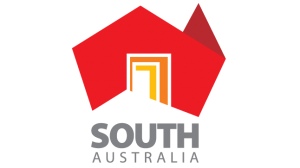 Science and Information Economy Minister Kyam Maher said the Longsdale-based company will work alongside researchers from Flinders University to develop an initial prototype focussed on controlling typical electrical products such as lighting.
"South Australia has a bold vision to become a national and international destination of choice for innovation and investment," the Minister added.
"Our State enjoys a relatively high number of innovators and the Government is backing its faith in them by helping develop businesses out of their ideas."
WBC founder and Managing Director Mark Fahey said the product resulting from the company's collaboration with Flinders University will be easily integrated into home automation systems and facilitate localised internet networks to provide a compelling offering for local manufacturing.
According to him, the concept has broad consumer, commercial and manufacturing potential, with possible applications across many sectors including commercial, modular buildings, housing and high density residential.
"We have some of the most impressive researches, who are top of class internationally, working on fantastic leading edge technologies and developments right here in this state," Mr Fahey stated.
"We are extremely fortunate to be getting this government funding to help us team up with Flinders Uni to work on this project. Our team is extremely excited about the outcomes this will have for us and for the industry. We are also very keen to work with other market leaders in the industry who might have applications which can integrate with what we're doing or we can integrate to what they are doing to drive even better value for the end user."
WC, which was established in 2009, has already successfully commercialised products for the construction sector including WireByClick and more recently the MLEX solutions.
Flinders University will leverage on existing research and IP to develop and build a prototype model of the proposed new technology. Mr Fahey said this new solution has the potential to change how we control our environments and the platform we use to distribute data, including Ethernet within our homes.
He said the company will seek private investment for the commercialisation phase of the project which will include new venture firm to be located in South Australia called UniPartners.