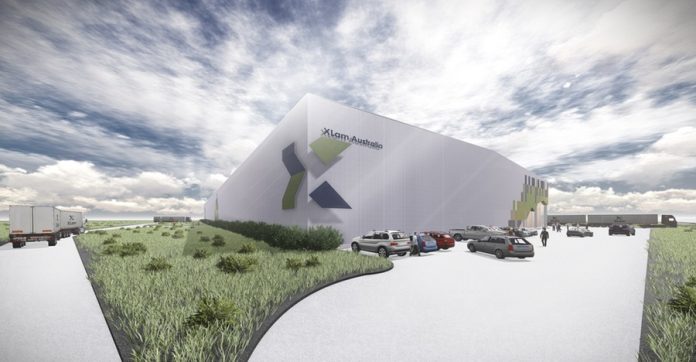 XLam is investing $25 million in a new state-of-the art Cross Laminated Timber (CLT) manufacturing plant that will be built in the Albury Wodonga region in Australia.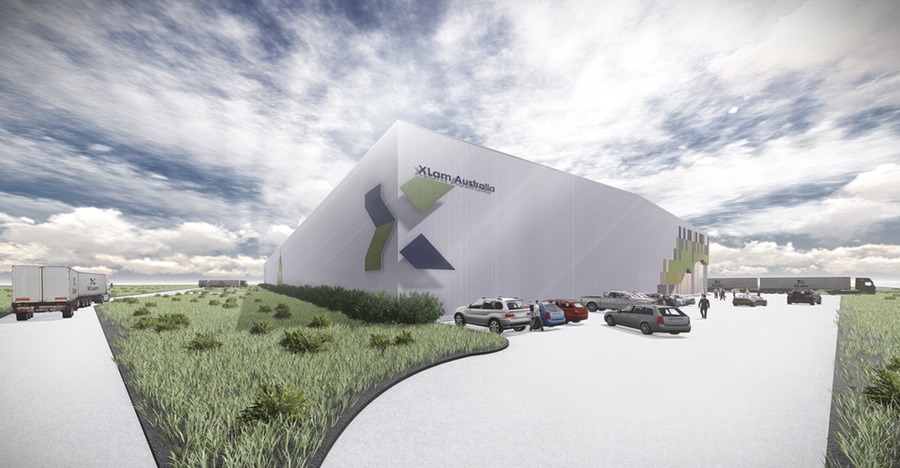 The 12,600m2 high-tech sustainable timber facility – the first of its kind in Australia – will produce 60,000m3 of CLT each year, which is enough to construct the equivalent of one Forte Melbourne – Australia's greenest apartment building – every week.
CLT is a high tech alternative to concrete, made with sustainable plantation timber. It is manufactured in a range of thicknesses to suit floors, internal and external walls and roofs, and may be utilised as individual components or as a complete structural system encompassing all of these.
XLam CEO Gary Caulfield said the company will invest $10 million in the factory and $15 million in equipment. According to him, the investment will create 30 direct and 24 indirect jobs.
"For the first time Australian builders will be able to choose a CLT product that is designed and made in Australia from Australian timber, meeting a significant demand in the current market," Mr Caulfield said.
"It'll also mean the jobs and proceeds stay in Australia, rather than going back to Europe. By building this facility in Albury Wodonga we'll be in easy reach of Melbourne, Sydney and Canberra via the road and rail networks, and from there Australia wide. We're eager to work with the Albury Wodonga communities to build an incredible facility, and become an asset to the region."
The plant is expected to be operational in mid-2017.