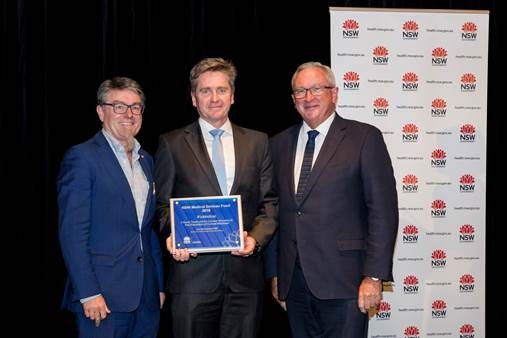 A team of scientists from the University of Sydney's Save Sight Institute have developed a BioPen that uses special ink to 'colour in' and treat eye wounds.
Known as the iFix, the 3D printing pen seals eye wounds to treat corneal ulceration, promote active healing of the wound site and reduce scarring. It works by releasing bioink directly onto the eye to help corneal cells regenerate and create a biological barrier to ongoing damage, including infection.
The technology, which was developed by Professor Gerard Sutton and his team, has already been proven to accelerate feeling, minimise patient pain and reduce their recovery time, through deployment of antibiotics.
It recently took a big step towards becoming commercially available thanks to the $1.1 million in grant funding awarded to its creators by the NSW Medical Devices Fund.
The funding, which follows the team's success last year in winning the inaugural Sydney Research innovation challenge – The Big Idea, will be used to progress commercialisation of the iFix pen.
"Winning the Big Idea last year gave us two things. It gave us credibility when we were applying for other grants and the self-belief that we had a great idea worth developing," the Professor said, adding that animal testing of the iFix pen is already underway.
"The iFix pen is one part of an overall corneal bioengineering project and, with the support from The Big Idea and the Medical Devices Fund, we are also hoping that within the next five to 10 years, we will be able to develop a 3D bioengineered cornea."
Phase 1 human trial is expected to begin next year.
Image credit: https://sydney.edu.au