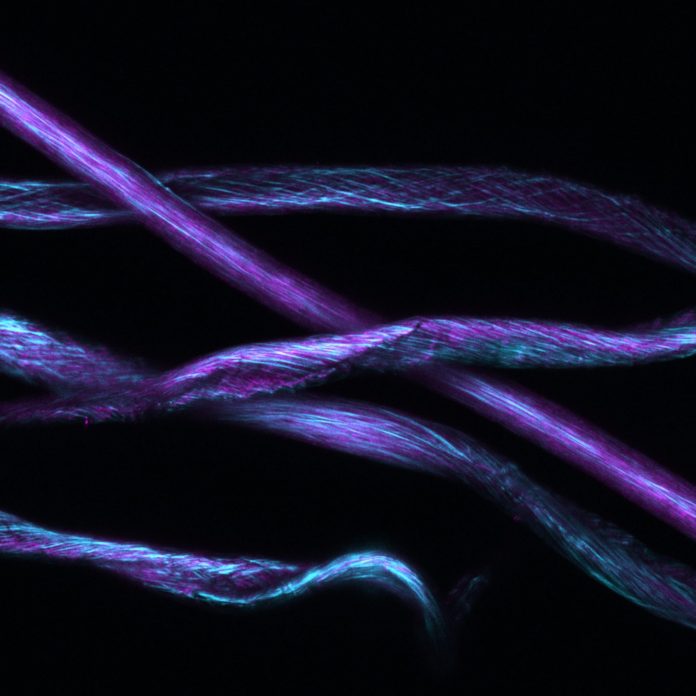 CSIRO, Australia's national science agency, is working on a new project that could eliminate the need for ironing for good.
A team of CSIRO scientists are developing a next generation cotton that possesses many of the properties of synthetics while retaining its natural fibre feel.
The new material would be stretchy, non-creasing and waterproof, but the team is first working on better understanding what determines the length, strength, and thickness of cotton fibres.
"We're looking into the structure of cotton cell walls and harnessing the latest tools in synthetic biology to develop the next generation cotton fibre," said CSIRO scientist Dr Madeline Mitchell.
"We've got a whole bunch of different cotton plants growing; some with really long thin fibres, others like the one we call 'Shaun the Sheep', with short, woolly fibres."
Unlike synthetics such as polyester and nylon, which release thousands of undegradable microfibres of material in our waterways when washed, cotton sheds biodegradable fibres that break down naturally in the environment.
"Cotton often gets a bad rap environmentally but it is a natural, renewable fibre unlike synthetics which are made with petrochemicals," Dr Mitchell added.
CSIRO and partners Cotton Seed Distributors (CSD) have spent more than three decades trying to improve cotton breeding using GM techniques.
The collaboration has resulted in reducing insecticide use in cotton growing by 85% and cutting herbicide use by 60%.
Peter Graham, Managing Director of CSD, said as well as environmental reasons, there is a strong commercial imperative for improving the versatility of cotton.
"If we can produce next generation cotton then we can take a large market share of the synthetics industry and that's a win not just for Australia's $2.5 billion industry but also for the environment," Mr Graham explained.
"Australian cotton has a reputation for being one of the best in the world. We need to stay ahead of our competitors, both in cotton but also synthetics."
Image credit: https://www.csiro.au