The Australian Manufacturing Workers' Union is standing by AMWU members employed by rail freight company Aurizon which is trying to replace long-term employees with contractors using casual labour.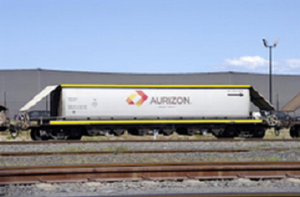 According to AMWU, Aurizon is attempting to disguise the outsourcing of its property management by calling the move a 'restructuring of facilities'. Jobs affected include electricians, security personnel and cleaners who maintain the company's buildings and workshops.
AMWU State Assistant Secretary Terry Bradley warns that the outsourcing of casual labour could also happen in other sites. About 300 jobs are at risk of being cut if Aurizon tries to extend the program into its rolling stock maintenance areas, says AMWU.
"There is every possibility this will be replicated later across the same sites with our other members and if we don't push back it will expose sheet metal workers, boilermakers, fitters and others," Mr. Bradley said.
According to AMWU, no consultation took place between the union and Aurizon as required by an agreement, before the announcement that about 30 positions were to go in Townsville, Redbank, Rockhampton, Maryborough, Blackwater and Longreach.
An Aurizon spokesman said however that no final decisions will be made unless they have consulted with employees.
"We understand that changes affecting employees are difficult and Aurizon is committed to working sensitively through the proposed changes with employees. All affected employees are able to express an interest in the voluntary redundancy scheme or seek redeployment," says the spokesman in a report on Townsville Bulletin.
According to AMWU, Aurizon has reportedly increased its Earnings before Interest and Tax from $289 million to $754 million over the last three years and has secured coal haulage contracts good for ten years which means there is no reason why they need to outsource and cut costs.
In August, The Courier Mail reported that Aurizon Chief Executive Lance Hockridge earned a $6.11 million salary package, a 34 percent pay hike even as the company laid off almost 1000 workers.
According to the report Aurizon expects only modest growth in the year ahead and has flagged further redundancies as part of a campaign to slash costs and boost productivity over the next two years.
Meanwhile the AMWU and the Rail, Tram, Bus Union will have further members meetings later this week, with most given a deadline of Friday or next week to decide on redundancy.