The factories of the future will involve lots of robotics and other forms of automation, but this does not mean an elimination of jobs. On the contrary, Siemens PLM Senior Vice President Zvi Feuer says factories of the future will actually create jobs, but these are positions which will require "high levels of education, creativity and flexibility".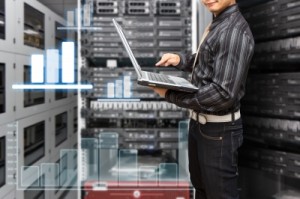 Sharing his vision of "Future Factories" on the Manufacturing Executive Leadership Journal Mr. Feuer, who is SVP for manufacturing engineering software at Siemens PLM, says education will be a critical criterion in future jobs. Compared to jobs of the past which required strenuous physical labour and the willingness to do repetitive tasks, jobs of the future will involve creating digital content. Digital content, such as design geometry and machine control codes, will drive automated production processes.
According to Mr. Feuer, higher levels of automation will be one of the defining characteristics of future factories. It is not necessarily the arrival of new automation equipment he said, but the integration of all automated devices used in product development.
"In terms of how the factory of the future operates, I think we will see two shifts. One will take place during the day, when people will do work that can't be automated. A second, lights-out shift that runs unattended will follow. During this shift, data from automation devices will inform and update the devices to fine-tune production and ensure quality," he said.
Mr. Feuer said the benefits of the integration of automated devices in terms of saving time and reducing errors are well documented.
"There's a strong link now, for example, between the software used by product designers and manufacturing engineers," he said. "Design data created by computer-aided design (CAD) software, for example, is frequently reused downstream to develop molds and tooling, as well as to create the CNC programs that drive production machines."
Aside from education, another important attribute that jobs of the future will require is creativity. Creativity, according to Mr. Feuer, will be vital as it will be the source of innovation. This will go hand in hand with flexibility, or adaptability, which is the ability to respond to market or consumer demands.
"Adaptability is one of several criteria for the successful factory of the future. An enhanced level of communication and collaboration is another, particularly the interchanges between suppliers and OEMs."
Mr. Feuer said the future will see better communication take place between suppliers and OEMs or original equipment manufacturers, as well as more comprehensive integration of the suppliers into the OEM's product development systems. This would particularly be true if OEMs want to operate with flexibility which would allow them to shift production processes rapidly.
Looking forward, the Siemens executive said future factories are not a long way off, with changes expected to be seen in the next five to 10 years. By then much of the technology needed is already available. However, he emphasized that human intervention is still needed in the factory of the future, despite the development of automation.
"It is not automation simply for the sake of automation, or better integration for the sake of integration. The whole aim is to boost productivity, which in turn brings more products to market," he said.
"In general, while the factory of the future will operate faster and more nimbly compared to today, its direction and success will still require human intervention."
Read the entire article Future Factories: An Engineer for Job Creation here.