South Australia's manufacturing strategy Manufacturing Works was highlighted at a Mumbai conference on Tuesday during the Global Economic Summit in the most populous city in India.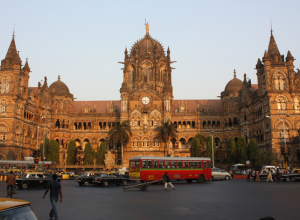 According to the media release, Manufacturing, Innovation and Trade Minister, Tom Kenyon told delegates at the conference that South Australia's manufacturing industry is transforming from "traditional" to "advanced".
"South Australia has a robust, diverse and outward looking economy which plays to our natural advantages and strengths," Mr. Kenyon said.
"The State Government's manufacturing strategy – Manufacturing Works – outlines a pathway for this transition by encouraging high-tech precincts with clusters of businesses sharing knowledge and ideas."
"This reflects a growing international emphasis on bringing together research and industry to foster economic development based on a region's strengths."
Mr. Kenyon proudly announced that the State has several outstanding business clusters including a naval construction hub, a specialist bioscience hub and an agricultural, wine and food research precinct.
He also informed the delegates about the collaboration between the State Government and the private sector which aims to develop sustainable technologies and an advanced manufacturing at the Tonsley site in the south of Adelaide.
"Tonsley will focus on developing knowledge-based sectors such as mining services; health technologies and equipment; cleantech and renewable energy; Information and Communication Technology (ICT) and sustainable construction services."
The conference took place during a week-long visit to India which aimed to develop the trade, investment and business relations between the two economies.
Earlier in the week the State Government signed a Memorandum of Cooperation with the Export-Import Bank of India to further strengthen South Australia's trade and investment ties with India.
"India is one of the largest economies in the world and South Australia is well positioned to support and benefit from India's growth," Mr. Kenyon said.
"This agreement provides the basis for a supportive, mutually-beneficial relationship with the Export-Import Bank of India which will focus on trade, business and investment opportunities."
South Australia has also developed an India Engagement Strategy to capitalize on the good ties that the State has with India. Aside from that Mr. Raju Narayanan was recently appointed as Director of the India team within the Department for Manufacturing, Innovation, Trade, Resources and Energy (DMITRE).