The winners of the 2013 National Instruments Autonomous Robotics Competition were announced last night at Swinburne University, in an event which pitted sixteen student-built robots from different universities in Australia and New Zealand against one another.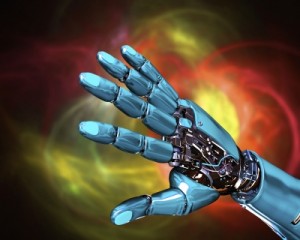 The Victoria University of Wellington bagged the top prize, followed by the University of New South Wales, while the University of Technology Sydney was awarded with Best Robot Design, according to the competition's Facebook page.
The 2013 competition focused on the key robotics application of obstacle avoidance, object handling and navigation. The robot must be able to avoid any obstacle in its path, transport objects from one location to their respective target locations and also classifying them based on object properties, and navigate to the known coordinates of the objects.
The competition provided each team with the base for their robots, including computer, software, sensors and motors and they were tasked to build the robots using that base, from mechanical design to internal algorithms.
In an article on The Age, Karthik Vilvanathan of National Instruments said the competitors are learning skills which would help them in their careers in various sectors such as aerospace engineering, biomedical research, manufacturing and mining.
"The reality is they've been working on these robots for six months," said Vilvanathan. "But what isn't immediately obvious is that these robots are completely autonomous – they sense, think and act on their own."
According to the feature on The Age, both finalists failed to perform the final task, but the team from Victoria University of Wellington failed less.
"We were hoping to do well but we didn't expect to win," said Robby Lopez of Team Michelangelo. "We managed to get more points, but it was more a case of who screwed up less."
National Instruments was established in 1976 and equips engineers and scientists with tools that accelerate productivity, innovation and discovery. The company, which has offices in more than 40 countries and employs about 6,850 people, reported revenue of $1.14B in 2012. NI invests about $200,000 to sponsor and support the Autonomous Robotics Competition.