Automation technology group ABB has launched a new Australian-designed motor control centre for mining and industrial applications, addressing the key needs of operators and owners of local mine sites.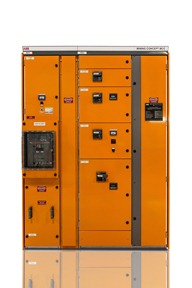 The new range of SafeStart low-range motor control centre (MCC's) technology improves the safety, equipment reliability and ease of maintenance for the operators of demountable type MCC's, according to the ABB press release.
The company conducted several market surveys in Australia and used the direct feedback to design, engineer and develop the SafeStart MCC's.
"Safety is one of the biggest concerns in the mining market right now, and the new module interlock system developed for our SafeStart MCC's highlights our ongoing commitment to safety in the mining industry," said Kelvin Wong, Low Voltage Systems manager for ABB in Australia.
The SafeStart MCC's offer improved protection against arc faults and interlocking mechanisms, allowing the main switch handle to be padlocked in the OFF position even if the door is open or closed. The design of SafeStart also prevents insertion or withdrawal of the demountable module when the main switch is in the ON position.
"We have incorporated several other design elements to address the needs expressed by our clients in relation to additional safety. These were successfully verified by conducting a series of additional arc fault tests, greatly exceeding the requirements of any Australian or International Electrotechnical Commission (IEC) standard," added Mr. Wong.
SafeStart MCC's are also able to withstand harsh conditions such as operation ambient temperatures of between -5°C and 50°C, and dusty environments which demand protection ratings of up to IP54. Tests have been conducted under the worst conditions of IP54, including temperature rise tests and internal arcing fault tests.
Users will also find it easy to maintain the modules since they can be easily interchanged or replaced within the framework. The main busbars are also maintenance-free, while the distribution bars are phase-segregated, significantly reducing the risk of an arc flash, according to ABB.