Financial services provider GE Capital has announced on Thursday that it had provided Pental Ltd. with a $15 million financing facility to help it execute its strategic business plan, which involves expanding its brands through product innovation, developing a new sales channel and manufacturing a private label for major retailers.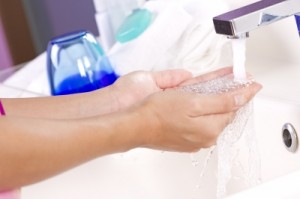 Pental is Australia's largest soap manufacturer, producing and distributing a wide range of home care and personal care products in the country and in New Zealand.
In the media release from GE Capital, A&NZ Managing Director for Corporate Finance Paul McCann said it is great to see an Australian mid-market manufacturing business restructure for its growth.
"We understand the challenges faced by manufacturing firms and the importance of looking beyond standard cash flow approaches. By utilising an asset-based lending approach, we have been able to provide a flexible and tailored working capital solution designed to support Pental's growth agenda," Mr. McCann said.
A Mid-Market survey conducted by GE Capital on the top priorities and concerns of 5000 mid-market CFOs showed that despite a weakening Australian dollar, manufacturing still faced a low growth outlook. Most CFOs identified the current economic environment and managing costs as their top business concerns, as the manufacturing industry face additional pressure from increasing energy prices.
On the bright side, the Pulse Update also indicated that much of the growth forecasted in the manufacturing industry would be in the eastern states such as Victoria and Tasmania, which is positive news for Pental's Victoria-based operations.
According to the media release, the company has recently undertaken a strategic review of its business as part of its measures to reclaim market share for its iconic consumer brands which includes White King, Jiffy, Sunlight and Velvet.
The review has resulted to a change in management, the shutdown of Oleo which was running at a loss, an equity raising, and improved profitability of its core products.
Pental's CEO Alan Fisher said the investment is a critical part of their strategy.
"The investment we're making in our brands and our distribution channels is a critical part of our strategy. Securing long term, committed funding with the flexibility to grow in line with the business was key," said Mr. Fisher.
"GE Capital's funding solution allowed us to leverage existing balance sheet assets to support our growth."