Australian company Ansell Limited, a manufacturer of protection solutions, clothing and condoms, has announced that it will acquire 100% of South Korean glove maker Midas Co. Ltd. for approximately US$41.1 million.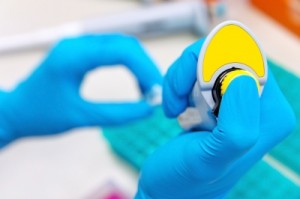 According to the media release the acquisition will allow Midas' technologies to help expand Ansell's manufacturing capabilities in specialised yarn and polyurethane technology, which will also be important in accelerating the growth of Ansell's HyFlex range of products.
"Midas is a well-respected company and its technologies, manufacturing capabilities and product range complement and extend our industrial and specialty markets offering." said Magnus Nicolin, Ansell's Chief Executive Office and Managing Director in the statement.
"This acquisition represents another step designed to drive Ansell forward, fulfilling our growth strategy of accelerating innovation, developing our manufacturing and sourcing capabilities and building our leadership position in emerging markets."
Founded over 100 years ago, Ansell has grown to become a global leader in its four main business segments: the Industrial Global Business Unit (GBU), which manufactures hand and upper arm, and body protective solutions for the industrial market; the Medical GBU which produces surgical and examination gloves; the Specialty Markets GBU which manufactures application-specific gloves for highly-demanding environments; and the Sexual Wellness GBU which manufactures condoms and lubricants.
Meanwhile, Midas has been a supplier to Ansell for the past eight years. The company which is an expert in polyurethane coatings and yarn wrapping manufactures knitted, cut resistant industrial gloves in its plants in South Korea and Vietnam and employed approximately 300 employees.
The closing of the acquisition is expected to take place during the fourth quarter of calendar year 2013.