Pharmaceutical company Pfizer will close its Sydney manufacturing plant in 2015, taking with it about 140 jobs.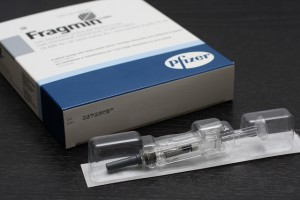 According to the AAP report published via The Australian, Pfizer Australia announced the shutdown of the West Ryde plant on Thursday, saying it was a decision to align with the needs of the business.
"This has been a difficult decision, and reflects the need to align our global manufacturing capacity with the needs of our business," manufacturing operations director Justin Mathie said.
"Our focus in the months ahead will be on those colleagues impacted by this decision, as well as ensuring we continue to make Pfizer medicines available to Australian patients."
Pfizer manufactures tablets and capsules for consumer healthcare and animal health. Its popular brands include Advil, Centrum Advance, Caltrate Calcium Supplement and Chapstick.
According to Mathie the pharmaceutical industry is trending toward higher value medicines that target a specific patient population or diseases condition.
"This requires more flexible manufacturing facilities and a different overall approach to manufacturing," he said.
Pfizer has been operating in Australia since 1956, employing more than 1600 across the country. Pfizer's other Australian plant, based in Perth, will stay open, according to the report.