Sydney University's engineering think tank The Warren Centre is organizing a one-day seminar that will bring together Australia's leading minds from industry and science to collaborate on a vision for the country's future.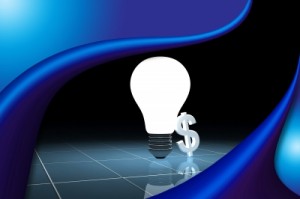 "It's time for Australian industry and governments to rise above our reliance on mining dollars and this aversion to risk. This must be the decade of real innovation in the Asian Century," said The Warren Centre's Executive Director Dr. Nick Cerneaz in a media release.
The event is called Vision30 and will have a determinedly macroeconomic approach, according to Dr. Cerneaz, covering a variety of topics on technology, industry & innovation, food, and innovation leadership.
It will be moderated by Matt Barrie, CEO & Founder, Freelancer.com, and will assemble high calibre business and industry leaders including Chris Delaney (CEO of Goodman Fielder), Greg Stone (CTO of Microsoft Australia), Catherine Caruana-McManus (Smarter Cities Executive at IBM), Bruce Grey (CEO of Advanced Manufacturing CRC),Barry Murphy (former president of Caltex Australia), Branko Celler (Chief of ICT at CSIRO), among others.
Keynote speaker Ian Thomas, Boeing Australia and South Pacific President, is expected to continue his rallying cry for Australia's manufacturing capability, according to the release.
"We want to shift the paradigm – put Australia's best minds in a room, give them amicrophone and talk about what needs to be done if Australia is going to stay relevant this century," said Dr. Cerneaz.
"We will be asking them to discuss what anticipated, likely and possible changes will be occurring in our key industry sectors in the next 30 years and what Australia's best innovative minds could do with these changes."
"The day aims to set priorities that challenge the new Government and the private sector."
Vision30 will be held on November 30 at the Sydney Convention Centre. Registration is only $350 for the one-day seminar.
For a full list of the speakers and other details go here.