Federal Industry Minister Ian Macfarlane said the biggest issue that continues to hurt Australia's manufacturing industry is the country's high dollar, while also admitting that the Federal Government cannot afford to support the manufacturing industry to the same degree as other overseas governments.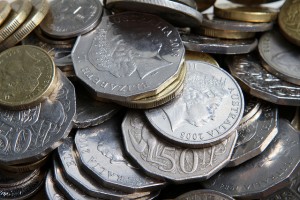 "When I was last minister, I reckon the dollar was 53 cents," said Mr. Macfarlane in a report on ABC News. "It may have even been lower than that."
"So you can virtually say the dollar has doubled, and that means the competitor's product is costing consumers here half what it was costing them when I first became minister in 2001."
On Friday the Industry Minister toured the Electrolux plant in Orange in New South Wales, ahead of the decision expected to be made by the fridge-maker's board in Sweden later this month.
Last week the Australian Manufacturing Workers' Union urged its members to support its fight to keep Electrolux producing in Australia. An investment into Orange would expand production of the Electrolux, Westinghouse and Kelvinator brands by a further 30 per cent and subsequently boost exports to South East Asia, while choosing Thailand would likely lead to the winding down and closure of Orange from 2015, according to a news release from AMWU. Losing Electrolux would mean a potential annual loss of about $100 million a year in jobs and investment.
Mr. Macfarlane also visited the Bathurst plant of food processor Simplot on Saturday. He said he will not rush into committing financial assistance to the factories, and believes cutting wages is not the way to move forward even if it makes up a large percentage of company expenditure.
"The way to make Australian workers competitive in terms of their labour costs is to make sure they're productive," he said.
"It's not what you pay them, it's how many fridges per hour they can make."
"It's productivity, innovation and reliability of the product which will sell fridges well ahead of a discounted price from a company that's overseas somewhere."