Office paper manufacturer Australian Paper and the Australian Forest Products Association both welcomed the latest investigation by the Anti-Dumping Commissioner into imported copy paper from China.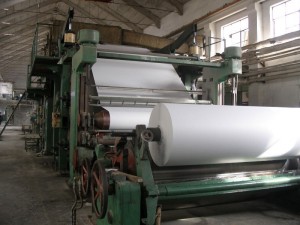 According to the Commission's announcement, the application from Australian Paper alleges that A3 and A4 cut sheet paper have been exported to Australia at prices less than their normal value, thereby causing material injury to the Australian industry through reduced market share, reduced revenue, reduced sales volume and profits and price depression among others.
In a statement Australian Paper CEO Jim Henneberry said Australian jobs and the future of the industry are now under threat from low market prices and that paper manufacturing is a capital intensive industry.
"The Australian office paper market is intensely competitive with imports continuing to flood in from around the world. Australian Paper has competed successfully against imported sources for many years and plans to do so into the future," said Mr. Henneberry.
We are committed to continuing to meet the challenges we face by producing quality products, significantly reducing costs and driving further innovation through all of our operations. However market pricing has reached such low levels in recent years that our future as an important local manufacturer and employer is under serious threat."
Australian Paper is the largest private employer in Victoria's Latrobe Valley, according to the company's media release and economic research has shown that Australian Paper supports almost 6,000 jobs nationally and contributes over $750 million to Australia's GDP annually.
Meanwhile AFPA Chief Executive Officer Mr. Ross Hampton said; 'Australian industry is vitally interested in the effectiveness of the anti-dumping system. It must address instances of international subsidies, predatory and anti-competitive behaviour."
"All industry wants is a level playing field," he said in a statement.
Earlier this year the AFPA proposed an amendment to the Customs Amendment (Anti-dumping Measures) Act 2013, which is workable in its current form but has room for improvement.
"AFPA hopes that this investigation will determine if office paper from China is being sold at dumped prices or expose the elements missing from the Act that would make it more effective," said Mr. Hampton.
"The Act, even in its current form, will help preserve Australian jobs and manufacturing capability that are threatened by dumping activity."