Metal recycler Sims Metal will pull the plug on its Melbourne-based smelter as it continues to reduce involvement in manufacturing activities. This follows the closure of the secondary lead producing facility in Sydney which was completed two years ago.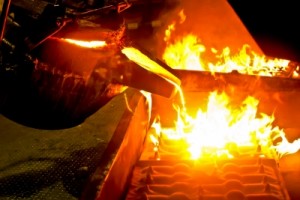 Details on the imminent closing remain scarce according to a report on the Sydney Morning Herald.
The smelter, which operates as a joint venture with Europe-based Nyrstar, will be shut down for good after a continuous decrease in production over the past year, which in turn resulted in a dramatic decline in Australasia division pre-tax revenue accounting from $102 million last year, to only $18.8 million this year.
Company officials have refused to comment further regarding the full magnitude of the operation; however it is believed that the entire undertaking will in no way exceed the $80 million mark, the amount involved in the sale of the lead unit in Sydney two years ago.
According to the group's latest annual report, the disclosure has flagged confidence in the overall outlook, namely due to the anticipated ongoing recovery in the US.
"Leading indicators for scrap generation in our key market of the United States continue to show improvement across new vehicle and major appliance sales, as well as broader US consumer confidence," said chairman Mr. Geoffrey Brunsdon in a report.
Mr. Brunsdon further adds that competition still remains fierce and these latest encouraging developments are yet to translate into higher volumes.
Economic growth in Europe is still anemic even though the worst has passed and the lag that occurred in the US between the initial recovery and a more sustained recovery is in no way to be ignored.