Bega Cheese, one of the oldest, most successful and respected brands in Australia,  won this year's top NSW exporter award.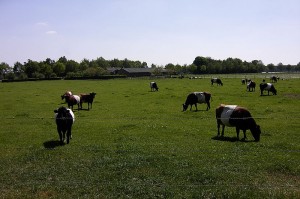 According to The South Coast Register, the keynote speaker at the 2013 NSW Premier's Export Awards, Andrew Stoner praised the company.
"It's pleasing to see such an iconic Aussie brand performing so well", said Mr. Stoner, NSW Deputy Premier and Minister for Trade and Investment.
"Bega Cheese, the top regional exporter, is a readily recognizable brand in Australia and can trace its history in NSW food manufacturing for more than 100 years."
The formal award ceremony, staged by the Export Council of Australia, took place at the Darling Harbor Exhibition Center. Rewarding companies that have been remarkably successful in overseas markets is the primary goal of the awards.
Parliamentary Secretary to the Deputy Premier Paul Tool presented the award on the Deputy Premier's behalf and also commended the company.
"As well as being commercially popular, Bega Cheese is a significant Australian exporter, sending more than 60 million units of cheese a year to 40 countries around the world", Mr. Tool said.
The company continues to chase new markets and is a leading exporter to the Middle East, South East Asia and North Asia. Sales in Central and South America and the Pacific Islands are also a noteworthy success.
Bega Cheese was also praised by Ian Murray, executive chairman of the Export Council of Australia.
"Their willingness to innovate, take risks and identify and pursue opportunities has allowed many of the 2013 finalists to expand their export businesses into new territories and improve the efficiency of their operations, allowing them to become more competitive," Mr. Murray said.
Other successful and high-quality exporters were also given well-deserved acclaim at the award ceremony and were motivated to focus on exporting, as exporting, in this day of age, means millions of new customers.