Sphere Healthcare, the leading manufacturer of complementary healthcare products, issued a media release announcing the transformation of the business with the help of a new cornerstone investor and $11 million in fresh capital.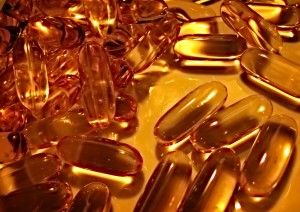 The company will introduce new products and services, as well as a significant increase in capacity and technical capability.
The 18-month investment program and restructuring are aimed at meeting the increasing demand in domestic and offshore markets.
With an annual turnover of $60 million for FY13, the company is one of the top three complementary healthcare manufacturers in Australia.
"The Sphere business has been through a period of significant transformation over the past 12 months where virtually every single aspect of our operations has been targeted for improvement. The reaction of our customers has been extremely positive evidenced by a one third increase in sales over this period," said Paul Riley, Sphere's Managing Director.
"The demand for complementary healthcare products continues to grow strongly with key drivers being demand for soft-gel Omega-3 formulations and, in offshore markets particularly, infant formula which is why our transformation has been adding significant production capacity to deliver on medium and long term growth in demand. Sphere already boasts one of the largest soft-gel manufacturing capacities in South-East Asia and is ramping up its bottling and packaging capacity by 400%. Production capacity for infant formula has expanded rapidly with the potential to add an additional $30 million in revenues from the existing production line while another canning line being installed will also boost production capacity."
Daniel Fah, Finance Director of Sphere said the new systems in procurement and inventory management had to be implemented as soon as possible in order to meet the demands imposed by the increasing sales and production capacity.
"We have been sure to invest in our key asset, our employees, with a comprehensive training program and improvement in employee well-being. Our initiatives have lifted morale and given staff greater pride in their working environment which has led to fewer errors and reworks," added Mr. Fah.
"While the domestic market presents strong growth opportunities, we are well positioned in terms of both supply agreements, new relationships and production capacity to supply TGA licensed complementary healthcare products and infant formula to the growing Chinese and other Asian markets," concluded Mr. Riley.
The company has undertaken other key initiatives, such as:
– Introducing further automation in production to enable introduction of tamper-proof packaging;
-Upgrading production equipment which is to result in annual savings of approximately $ 850 000;
-Ensuring quality control by increasing testing capacity;
-Ensuring added value to business by engaging with the customers as partners;
-Reducing overtime and contract labor costs by streamlining scheduling and just-in-time inventory management.