Coca-Cola Amatil Ltd has released a trading update for the July to October trading period together with guidance on the company's earnings expectations for the full year to 31 December 2013.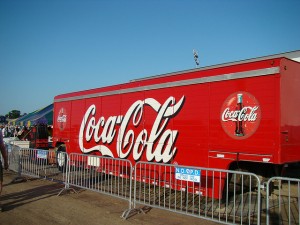 The company's trading update reveals an improvement in volume and market share in the Australian beverage business in the third quarter, whilst fourth quarter trading results to date showed that the company's projections for further growth due to post-election uplift in consumer spending have been overly optimistic.
"The non-grocery business has continued to grow volumes in the second half; however consumer demand has been more subdued than expected. While we have seen some improved momentum in the Australian grocery channel, with carbonated beverages returning to growth and an improvement in market share, the aggressive competitor pricing activity has continued which has limited price realization in the half to date," said Group Managing Director, Terry Davis.
According to Davis, positive momentum has continued in New Zealand, where business dealings have delivered improved volumes, earnings and market share gains.
However, third quarter results showed the expected decline in demand in Indonesian market due to the adjustment of the country's economy to high levels of inflation, which impacted consumer spending. In spite of this, Mr. Davis says that they expect the Indonesian market to deliver low double-digit volume and earnings growth in 2013.
The Alcohol, Food & Services division is delivering results within the expected levels. The Beam portfolio continues to gain share in spirits and the alcoholic ready-to-drink category, whilst SPC Ardmona continues to expect reductions in profit in 2013.
"While the SPC Ardmona business continues to be challenging, we have secured commitment from our major customers to convert to 100% Australian grown produce for multi-serve packaged fruit and the Anti-Dumping Commission has found that Italian tomatoes have been dumped into the Australian market, damaging our business, and has imposed an immediate tariff penalty on these imports. We are currently seeking government support for co-investment with SPC Ardmona to ensure a stronger future for our business and fruit and vegetable growers in the region and we continue to pursue safeguards support through the Productivity Commission," Peter Kelly, Managing Director SPC Ardmona said.
CCA's cost out program expects to deliver approximately $30-40 million is savings over the course of the next three years by leveraging investments in high-end production and IT infrastructure. The business is expected to deliver $10-15 million in savings in the second half of 2013.