Explosives and chemicals manufacturer Orica has entered a three-year Gas Sales Agreement (GSA) with Esso Australia Resources Pty Ltd and BHP Billiton Petroleum (Bass Strait) Pty Ltd.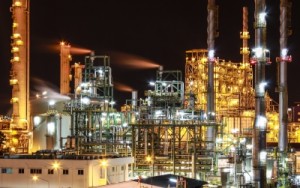 The agreement enables Orica to purchase up to 42 petajoules (PJ) of natural gas (14 PJ per annum over three years) from the Bass Strait partners beginning in 2017. The agreement recognises the arrangements could be extended past the end of 2019.
The deal marks the first time that the ESSO/BHPB joint venture will supply gas to Orica. These arrangements will meet Orica's total gas requirement for its Kooragang Island (KI) manufacturing facility in New South Wales, according to the media release.
"This important agreement with ESSO/BHP Billtion gives Orica security of gas supply to the end of the decade for our Kooragang Island manufacturing facility from a highly reliable supplier," said Orica Managing Director and CEO Ian Smith.
The natural gas supply will come from the Gippsland basin via the Longford processing plant and be delivered downstream to New South Wales, according to the company. It also said the agreement with Esso and BHP incorporated an oil-linked component.
Orica also said discussions were under way with a number of parties over the supply of 3.5 petajoules a year to the company's Yarwun ammonium nitrate facility in Queensland.
The announcement of the GSA comes at the same time that Orica reported a $602 million profit for 2013 financial year.
Orica recorded full year sales revenue of $6.9 billion, up 3% on pcp. Net operating cash flows at $1,059 million, rose from $544 million in the pcp. Earnings per ordinary share were 165 cents, 7% lower than pcp.
According to the company, the strategy of promoting product and service differentiation has led to an increased contribution from Mining Services across its explosives markets. Mining chemical products improved on the back of better plant performance.