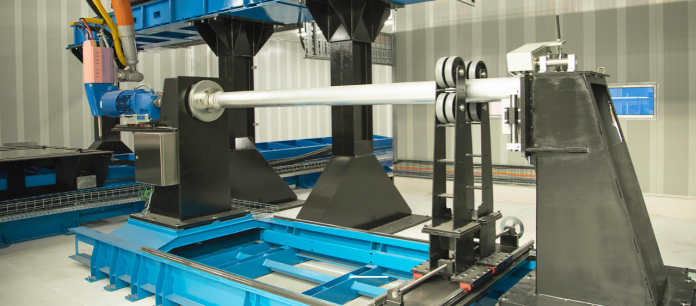 Australian metal additive manufacturing company, Titomic Limited, has inked a strategic agreement with the US-based global product development and technology company Triton Systems to implement Titomic's Kinetic Fusion (TKF™) capabilities for validation through R&D projects with the US Department of Defense (DoD).
Triton, which specialises in bringing specific products to a validation stage where DoD approval leads to product manufacturing, will work to enable products manufactured with Titomic's TKF technology to meet stringent military requirements, including performance in temperature extremes, robustness, and durability under very demanding operating environments.
The deal will see Triton utilise its existing DoD network to execute DoD programs to deliver prototypes using the unique capabilities of Titomic TKF metal additive manufacturing systems.
The two parties will also collaborate on a technology transfer program to "up skill" their respective technical teams with metal manufacturing capabilities only achievable using the TKF process.
The deal also envisions the acquisition of one or more TKF systems within Triton's facilities in the US for further research and OEM production, with Titomic to provide sample and prototyping fabrication services for existing Triton development efforts from its Melbourne TKF bureau in the interim.
Triton, which will be a preferred partner for distributing TKF systems and TKF metal powder consumables throughout the US, will also explore opportunities to secure investment to fund TKF system acquisitions for US service bureau roll-outs at locations across the US.
Titomic's Managing Director Jeff Lang said the partnership aims to jointly apply the unique capabilities of Titomic's TKF industrial scale metal additive manufacturing systems to the next generation of materials for the US DoD.
"The signing of this Agreement with Triton Systems, a successful US technology venture company, represents a strong pathway to explore commercial opportunities within the US Department of Defense,"Mr Land said.
Triton's Chief Operating Officer of Systems David Model said the strategic partnership with Titomic will fill an important performance gap for US DoD industrial-scale additive manufacturing and fusion of dissimilar metals.
"We are excited to bring Titomic's cutting edge cold spray technology to our DoD customer base," Mr Model said.
"The defence community has been looking for the capability to quickly and flexibly manufacture large scale parts using additive technology.
"We believe the TKF solution will allow Triton and Titomic to closely work with our DoD end users and prime partners to facilitate the qualification and adoption of critical additively manufactured parts for military platforms."
Image Credit: www.titomic.com