Upsolar, a leading international provider of solar PV modules, has announced the completion of the 98.6-kW rooftop project atop a Hilton Manufacturing facility in Dandenong South, Victoria.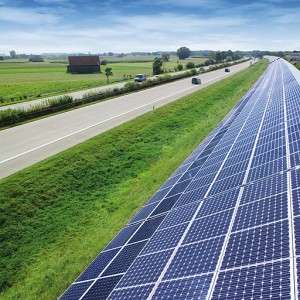 According to an article featured on the BusinessWire, the largest Australian solar array to date features 340 of Upsolar's smart modules which will power Hilton Manufacturing's sheet metal fabrication plant.
Tigo Energy oversaw the power optimization of the project, while ABB provided inverter technology for the system.
In addition, the system is equipped with Hilton Manufacturing's flagship dual-axis sun trackers, making it Australia's largest commercial PV system with tracking capabilities.
Maree Viotto, Upsolar's Australia Country Manager said the system showed the true potential of  solar power by combining the performance-enhancing capabilities of power optimization and sun tracking.
"This array signifies a new era of solar innovation for Australia, and we commend all the parties involved for their commitment to fostering development in this ripe market."
The system is directly connected to an on-site weather station that monitors wind speed to protect the array during periods of high winds, and is also equipped with a live webcam allowing the viewers to remotely observe the performance of the system.
"Our collaboration with Upsolar, Tigo and ABB presented a fantastic opportunity to showcase some of Australia's most advanced solar technologies, while also cutting the electricity costs for our facility," said Jacques Esper of Hilton Manufacturing.
"This system is one for the record books, and we can't wait to show off its impressive performance—and stellar ROI."
Upsolar is a company that specializes in developing and producing solar photovoltaic modules featuring the best-quality-to-cost ratio on the market.
All Upsolar products are backed by industry-leading product and performance guarantees to ensure superior performance over the lifetime of each system.