Apple Inc has announced the acquisition of Israel-based PrimeSense Ltd, developer of a motion-tracking chip technology that enables three-dimensional machine vision, reports Reuters.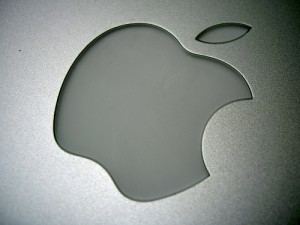 The purchase of PrimeSense is well in line with Apple's recent pattern of buying lesser known companies with great future potential.
Apple spokeswoman Kristin Huguet confirmed the deal but refused to disclose details of the purchase, which is rumored to be somewhere in the region of $350 million.
"Apple buys smaller technology companies from time to time, and we generally do not discuss our purpose or plans," Huguet said.
This was Apple's second raid on the Israeli IT market in a short time span following the purchase of flash storage chip maker Anobit in January 2012.
Apple's interest in PrimeSense dates back from July when it was made known by the Israeli newspaper Calcalist. The newspaper also reported last week that PrimeSense has raised $85 million from some of its investors such as Israeli and U.S. venture capital funds Canaan Partners Global, Gemini Israel and Genesis Partners.
PrimeSense develops technology which gives digital devices the ability to observe a scene in three dimensions. Its motion-tracking chip technology was used in Microsoft Corporation's Kincet game console.
The company is also engaged in developing new depth-sensing technology that allows for a 3D camera in a mobile phone to enable apps like indoor navigation tools or 3D shopping catalogs.
PrimeSence also claims that its technology can be used for measuring depth, allowing customers that are out shopping for furniture to take a photo of their living room into a furniture store to determine if a sofa would fit in the space.
According to an article featured on Bloomberg Businessweek, Apple, the world's largest technology company, has an estimated $146.8 billion in cash and investments set aside for big acquisitions. Despite recent acquisitions from Israel, it is said that the company's acquisition kitty remained largely intact.