Renewable energy company Dyesol has been named the 'Coolest Company in Australia' at the Australian Anthill Cool Company Awards.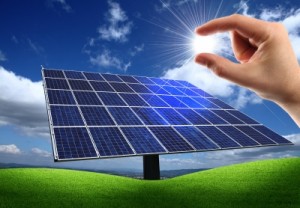 Dyesol bested 100 other finalists to take the top spot at the awards which recognises companies and novel organisations that are taking steps to initiate positive change. Dyesol also won the Innovation Award at the event held in Melbourne last week.
According to the ASX statement Dyesol was recognised for its work in the development of Dye Solar Cells, a photovoltaic technology which enables materials such as metal, glass and polymeric-based products to generate clean, green energy and improve energy efficiency.
Dyesol's Executive Chairman Richard Caldwell said he accepts the award on behalf of the Dyesol staff who works with great passion and an appetite for challenge.
"We are enormously chuffed by this award and more than a little humbled by it," Mr. Caldwell said.
"Dyesol is an Australian solar company seeking to make a fundamental difference to the way energy is generated and consumed on the Planet through the integration of its revolutionary solid-state Dye Solar Cell technology into the building envelope. The Coolest Company in Australia Award for 2013 will fuel our ambitions to make this a global commercialisation success."
The Australian Anthill Cool Company Awards is the second largest business awards in Australia and attracts over 900 nominations and applications each year.
James Tuckerman, Anthill Magazine founder says the Awards' finalists are among the most impressive businesses in Australia today.
"They can be amazing, innovative, one-of-a-kind," said Mr. Tuckerman in a media release.
"Judging takes into account far more than mere business variables, such as revenue and wealth. The criteria are geared to consider other qualities, from the disruptive nature of the product or service to the culture of the organisation."
In addition to the recognition from Anthill, Dyesol's Technical Advisory Board Chairman Dr. Michael Graetzel also received two awards last week.
Dr. Graetzel won the highly renowned Marcel Benoist Prize, the oldest scientific award in Switzerland, and the Leigh Ann Conn Prize for Renewable Energy for merging nanoscience with photoconversion to develop the dye-sensitised solar cell (DSC), also known as the 'Graetzel cell.'