The names of the miners who were killed in Monday's tragic mine accident in western Tasmania have been released.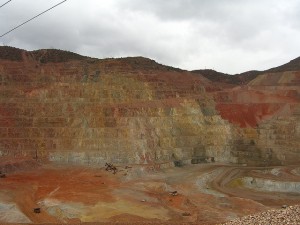 Forty-five year-old Craig Nigel Gleeson and 25 year-old Alistair Michael Lucas fell while doing maintenance work in a shaft at the Mt Lyell copper mine on Monday morning.
According to the AAP report published on Brisbane Times, the men fell between 20 and 35 metres. One of the men died on the way to the hospital while the other died at the scene.
Copper Mines of Tasmania general manager Scot Clyde said all operations at the mine were suspended until this morning.
"Our deepest sympathies are with the families of the two workers, their immediate work mates and also our other site employees who will be saddened by this tragic accident," Mr Clyde said in a statement.
Inspector Matthew Richman told AAP that the cause of the fall was still undetermined.
"The coroner, Workplace Standards and police investigators are underground at the moment examining what happened," he said.
Tasmanian Premier Lara Giddings also offered her condolences to the families and friends of the two men.
"This is terrible news and our heartfelt sympathy goes to all those affected by this tragedy," Ms Giddings said in a statement.
"When people go to work we expect them to come home safely and our thoughts are with their loved ones at this time."
Minister for Resources Bryan Green said he was greatly saddened by the tragedy.
"I know this incident will have a big impact on everyone working at the mine and it will be felt by the entire West Coast community."
Queenstown is a remote mining community known for moonscape-like scarring from previous copper smelting. It was only last year that the town commemorated the 100th anniversary of the North Mount Lyell mine disaster, one of Australia's worst, which killed 42 workers.