Amcor's shareholders have approved the planned demerger to separate the company's packaging distribution business into the new company, Orora.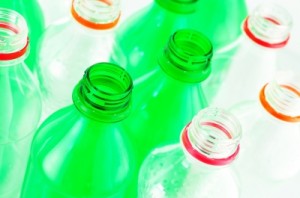 In a statement to the Australian Securities Exchange, Amcor revealed that 99.79 per cent of votes cast at the general meeting were in favour of the demerger. Following the results Amcor will now seek orders from the Federal Court of Australia for approval of the scheme of arrangement to effect the demerger at a hearing scheduled for Monday, the 16th of December.
Ahead of the shareholder vote Amcor Chairman Chris Roberts said there was more upside than downside to the demerger.
"The disadvantages of the demerger include reduced size and diversification of the businesses, one-off transaction and implementation costs and additional corporate and operating costs," Mr Roberts said, quoted in a report from The Australian.
"The board considers that the advantages of the demerger outweigh the disadvantages and risks."
"The demerger recognises that while Orora and Amcor are both packaging companies, they are very different in terms of product segments and geographic focus."
"The Amcor board is of the view that the demerger will enhance shareholder value by enabling increased focus for each company to better pursue their own growth agenda and strategic priorities."
Amcor announced the planned spinoff of the Australasia and Packaging Distribution (AAPD) back in August when Chief Executive Ken Mackenzie said that although both plastics packaging and AAPD are engaged in the similar business, they are actually very different in product segments and geographic focus. The plastics packaging business derives 95 percent of its sales from outside Australia, while AAPD garners two-thirds of its sales from the country and New Zealand.
The demerger will become effective on December 17, with Orora to start trading as a separate company on the Australian Securities Exchange the following day.
Nigel Garrard, the current president of AAPD will be appointed CEO of Orora while Chris Roberts will be assuming role as chairman.