Victorian Manufacturing Minister David Hodgett toured two manufacturing companies in the southern metropolitan area yesterday as part of his program to engage innovative businesses across the State.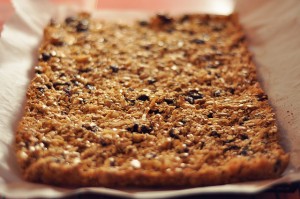 "As Manufacturing Minister, I have embarked on a program of visiting as many innovative businesses across Victoria as I can," Mr Hodgett said.
"This is to reinforce the Coalition Government's Manufacturing Strategy and our commitment to supporting local businesses."
According to the media release, Mr Hodgett visited Corvina Foods Pty Ltd in Cheltenham and Briner Total Signage Solutions in Braeside following an invitation in Parliament from Member for Mordialloc Lorraine Wreford.
Corvina Foods, a finalist in last year's Melbourne Business Awards, manufactures chocolate, nuts and health bars.
"It is a great local company which produces high quality products for a number of major brands and employs 90 people," Ms Wreford said.
Corvina was awarded a Competitive Business Fund grant worth $180,000 in 2011 by the Coalition Government to install new technology to improve production.
"Since completing the project, company sales have risen by 33 per cent and 50 people have been added to the workforce," Mr Hodgett said. "This is great news for a firm which is always on the look-out for better ways of doing things in order to improve its competitiveness.
Another success story is Briner Total Signage Solutions, a company that provides large format signage for the real estate market. Briner employs a staff of 55 people and has an annual revenue of more than $15 million.
"Partnering with another local firm last year, Briner developed an innovative robotic process to strip the vinyl and sticky material from real estate boards and apply new vinyl material," Mr Hodgett said.
"The new process minimised manual handling, increased productivity and addressed occupational health and safety issues."
Briner Managing Director Con Tsakonas said most of their equipment was developed an built by local manufacturers, although some were bought overseas.
"This again proves local businesses are developing world class technology enabling us to provide the latest technology in signage for our customers," Mr Tsakonas said.
Mr Hodgett said he was pleased to learn the Briner is now using more environmentally sustainable materials, and that the company is investing in their staff to become more competitive and to grow their market.
"The Coalition Government's network of Victorian Government Business Offices and Regional Development Victoria Offices gives businesses better access to services and programs that can boost productivity, increase innovation and stimulate export development," Mr Hodgett said.