Manufacturing, Innovation and Trade Minister, Tom Kenyon attended the first of two automotive industry roundtable meetings which was held in Melbourne yesterday.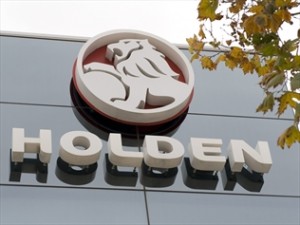 According to the media release issued by the Minister, the roundtable was called by the South Australian and Victorian State Governments after Holden announced its decision to close all operations in 2017.
The roundtable meeting was chaired by the Victorian Premier, Dennis Napthine and was focused on what is needed for a comprehensive transition and assistance package for workers and auto manufacturing businesses affected by the closure.
Mr Kenyon represented South Australia and is set to report back to the meeting in Adelaide with industry, union and auto component suppliers, scheduled for today.
"The Victorian Manufacturing Minister, David Hodgett, will be coming to Adelaide for our meeting. South Australia and Victoria both called for national support for manufacturing at last Friday's COAG meeting in Canberra because Holden's closure represents a massive threat to industry capabilities and skills across the country," Mr Kenyon said.
"We need to move quickly and that's why we've appointed former Federal Government Minister, Greg Combet as South Australia's Automotive Transformation Coordinator. Mr Combet, who will attend the meeting in Adelaide, will be responsible for coordinating assistance provided to automotive industry workers and automotive suppliers."
According to Mr Kenyon, the Economic Development Board will also lead the Government's efforts to attract new industries to South Australia, while accelerating the delivery of the State Government's Manufacturing Works strategy will be a top priority.